We use sun collectors and low intrusion fiber optic cables to lead the sunlight 30 floors down to make sunlight an indoor experience.
Parans has a range of luminaires. You could create your natural light experience by using the Point Light luminaire to create a dramatic spotlight beam or to direct the light on a surface. Some of our luminaires offers a beautiful diffused natural light. We also have hybrid luminaires that combines real sunlight with energy efficient LED light. The luminaires are called Point Light, Pure Point Light, Hybrid Point Light, Pure Light, Hybrid Light, L1 Small and L1 Medium.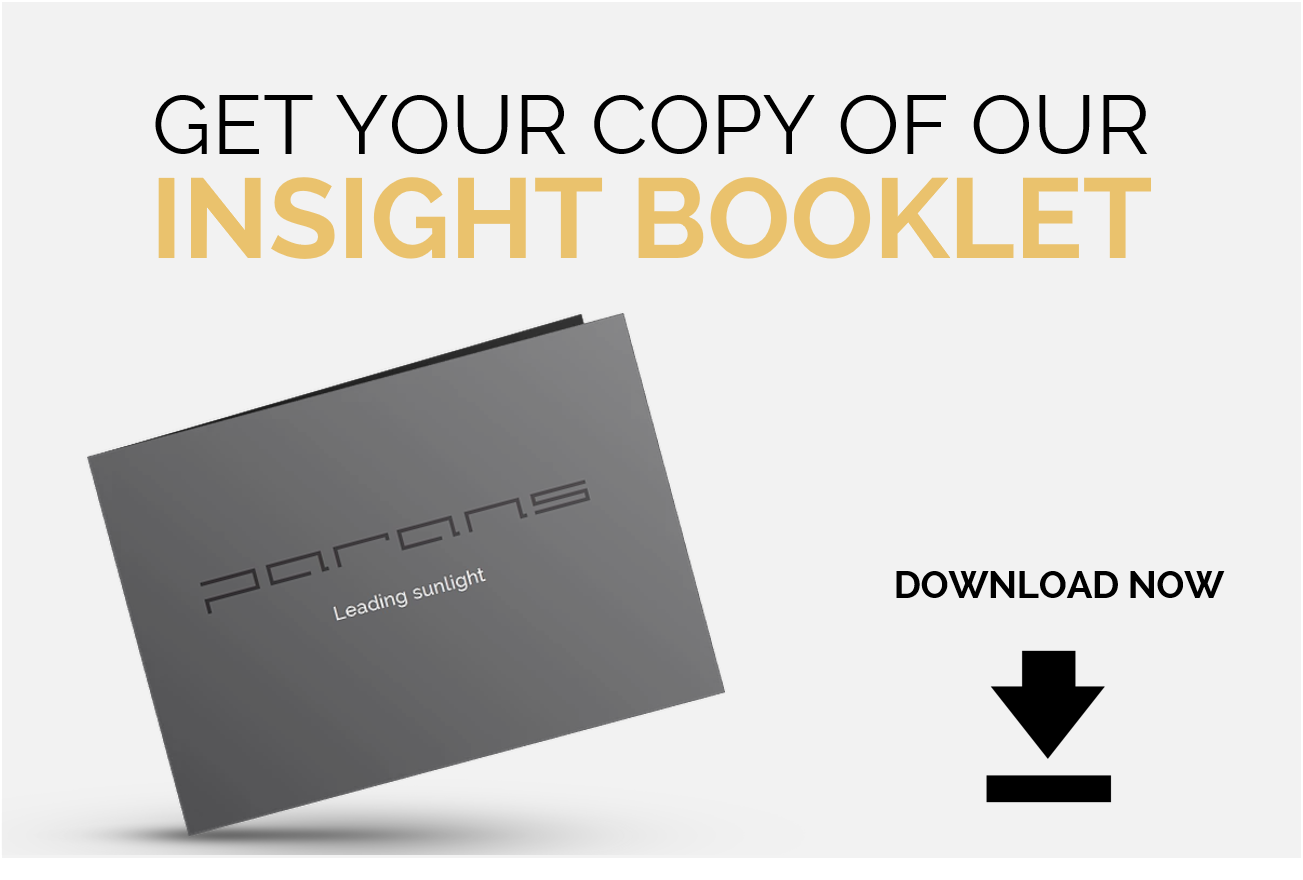 Diffused light – with hybrid Possibilities when diffused light is required and also gives the possibility to combine natural light with artificial light
Point Light – spreads sunlight evenly over a large area
Ceiling/shaft light – sunlight is scattered in a shaft which gives the illusion of light
coming down through an open shaft
Wall light – The light is spread over a larger wall surface like a waterfall
Parans' luminaires always need to be attached to cables from at Parans SP4 sunlight collector. Here you see how the luminaires are combined with the SP4 system.
Download the Product Information here for both the sunlight collector and the luminaires.