When a soft beam of sun illuminates a dim office, that office instantly becomes more valuable. Why? Simply put, we are made to love natural daylight. This previously dark room now fosters productivity, health and happiness. With most people spending most their time indoors, access to natural light is not only a hallmark of sustainable design, it also defines today's most valuable real estate. How could you increase the levels of natural light indoors with Parans' solutions?
Parans Solar Lighting offers sunlight for indoor environments through innovative technology and design. The system captures and leads the rays of the sun in and through the property – deep into buildings and far away from windows.
With Parans' solution you are able to create sunlight filled spaces in every building.
Thin, flexible fiber optic cables lead the sunlight far from windows and deep into the building where the sunlight from windows cannot reach. As common as it is to have windows along the facade and that way lead the natural light inside, as common it could be to lead sunlight via a Parans system deep into the building – to every room, on every floor.
The sunlight could be spread in a variety of ways in different environments.
Limited light from windows
Natural light from windows is a great light resource but at the same time difficult to use. It quickly disappears further into the room and easily creates great contrasts and glare, especially in deep rooms. Parans' solutions work well in combination with rooms with windows. The light levels from windows and the Parans system coincide both in time and intensity and with a suitable number of Parans' luminaires, the light levels can be kept even in the whole room.
Why not as a combination of diffused light and a point light?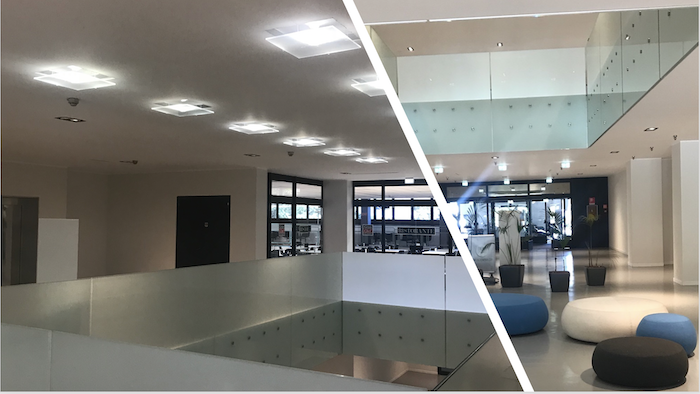 Absence of light from windows
In order to utilize a building' space as well as possible, it is sometimes required that some rooms, for example conference rooms, are placed in the middle of the building, alternatively below ground level. The core of the building could also be dark, but there is not always possibilities to open up the ceiling to the sky with an atrium (due to solar panels). To get the natural and good effects of natural light, such as the connection to the outside and time of the day, the Parans Light can be used.

Below: Technology Center in Vienna, Austria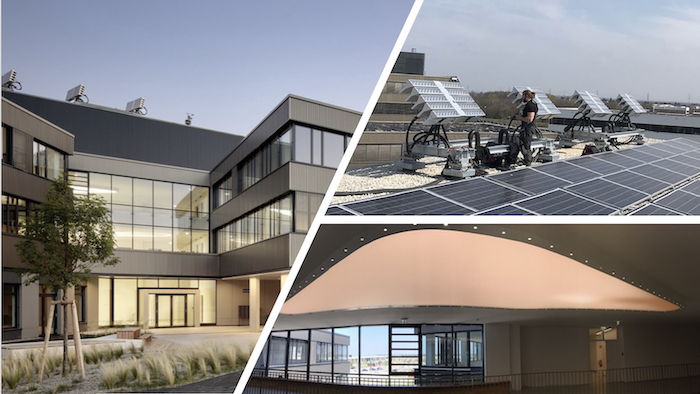 Natural light as a highlight
To bring the natural light to the indoor environment and to perform a good visual effect, the Parans light could be used as a highlight. For example, by spreading the light on the wall, the area will be highlighted in an effective way, both drawing attention but also giving a pleasant light experience. If light onto the walls is combined with plants, this could give an extra boost to the indoor environment.

Below: Hong Kong Science Technology Park