Year 2020: fast-forwarded the future design of workplace spaces?
We are soon reaching the end of year 2020, but not the end of the pandemic, which has impacted the many people during this year. If we could lift a positive insight we, from our point of view have seen of the pandemic impact, it would be the highlight on that we need good and healthy working environments.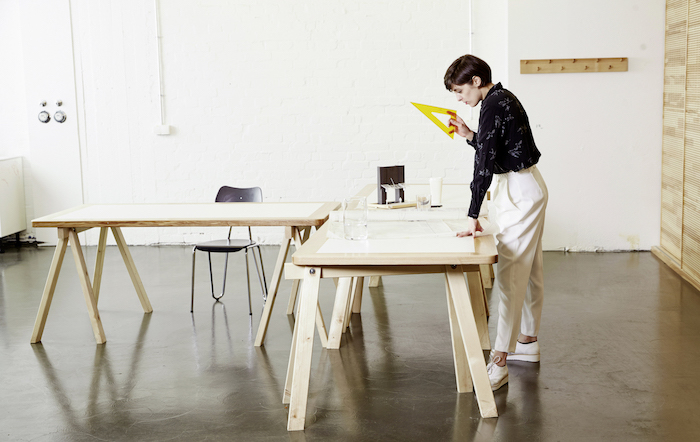 The era we are in right now, urge for healthy buildings supporting human wellbeing. Both in cities and in our workplaces.
Green roofs has become more common, encouraged by legislation. To see green facades, improving our city environment, on a larger scale could take some time. Milan's Bosco Verticales is an inspiring project in this category, but Singapore has been described as a leader of green buildings, literally. In the Architectural Digest article it is stated "requirements and incentives assure that virtually all new buildings include plant life, like green roofs, green walls, and high-rise terraces. The government also funds up to 50% of plant installations on existing buildings. The self-described "garden city" also requires most new buildings to meet its Green Mark green certification program". This is truly inspiring!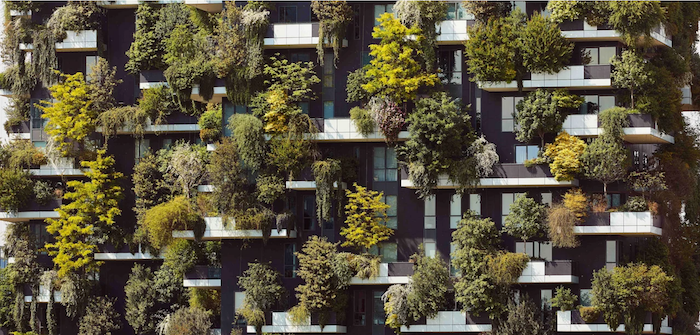 Bosco Verticales, image courtesy: COIMA
The WELL Building Institute's WELL Building Standard is all about to support and advance human health and well-being. With several years of research behind the standard, the WELL Building Standard gives the users ways to implement and measure features that support and advance human health and well-being. Investing in healthy buildings that are people oriented have a lot of benefits to give, from a health and economical perspective.
Nature patterns and elements, for example such as lighting, could enhance modern workspaces. Even if we appreciate home-offices to one point and from some perspectives, we would like to get back to the office some couple of days per week at least. As sated by the Swedish real estate company Castellum in a report: "87% of the Swedes would like to go back to the office after the pandemic". Once we do, we should be working in workplace environments supporting our wellbeing.
The socializing is an important part. How the future work will be best organized is yet to be seen, but workplace spaces supporting human wellbeing will probably be an important part. The architectural society has made healthy buildings as one of the priorities, as they see the importance of connecting architecture and well-being. The architectural profession also leads the way to explore the role of daylight in architecture and inspire new thinking by considering the role of daylight as an ever-relevant source of light, energy, wellbeing and joy.
The insights we have right now should make a good base for the future design of workplace spaces enhancing human health.
Spreading natural sunlight in the building
At Parans, we want to make healthy sunlight accessible to as many as possible, as often as possible. While our technology is advanced, our solution is simple. Through thin fiber optic cables we transfer sunlight deep into buildings, turning unused property areas into profitable space. It's a minimum intrusion for a maximum light experience. If the sun is up – let's bring it in!
Want to know more about the value of the Parans system? Download our Light Guide.