The impact of natural light in building design
When the most of us are spending more than 90% of our time awake indoors, we need to master the natural light in our buildings, for the sake of the people and environment.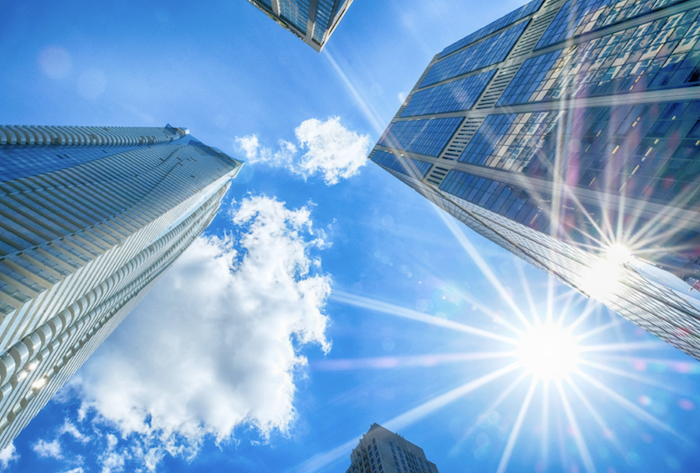 For buildings' occupants, daylight has been shown to boost performance, improve sleep, provide a connection to the outside and increase comfort. It is easy to imagine that most people prefer to choose a work place close to a window, if they are able to choose. When a soft beam of sunlight reaches us, it make us feel good. The sunlight affects the human senses, not only in a biological way, but also in a psychological way when we create beautiful spaces with the natural light. As stated in the publication "Buildings, Beauty, and the Brain: A Neuroscience of Architectural Experience Experience", design with the thoughtful intention to integrate beauty has an impact to the human psychological well-being. It give positive effects on learning, social behavior, and emotional wellness.
Daylight appears differently depending on geographic location and the daily, seasonal and annual dynamics of the light and is not easy to control.  The plenitude of sunlight or the lack of the same demand that the architectural profession treat it in respect for the local conditions. It quickly disappears further into the room and easily creates great contrasts and glare.

The architects have an important role to play and to lead the way to explore the role of daylight in architecture and inspire new thinking by considering the role of daylight as an ever-relevant source of light, energy, wellbeing and joy.
The architect firm HOK has an interesting idea in their description of the concept with circadian curtain walls. The façade has a bended shape, almost in the shape of a flower, and the concept (see image below) is described by HOK: "The concept's bulged windows provide external shading even om sides of the buildings exposed to full sun. At any given moments the tower to the right is 75 percent self-shaded, the one of the left 50 percent. This design allows more natural light to enter the building and reduces the reliance on view-limiting windows shades to control glare."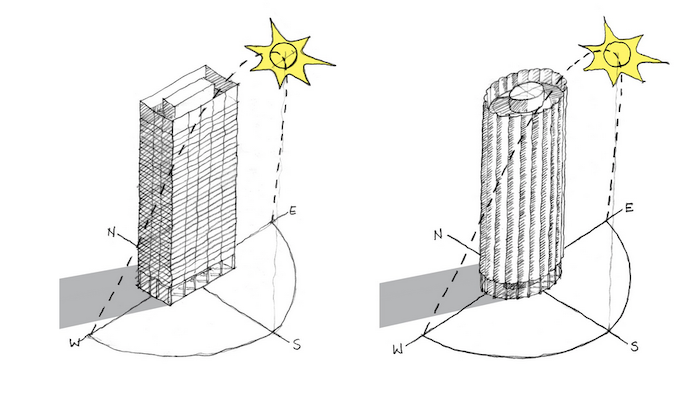 SUNLIGHT DEEP INTO BUILDINGS AND FAR AWAY FROM WINDOWS
With Parans Solar Lighting' solution you are able to create sunlight filled spaces in every building. Thin, flexible fiber optic cables lead the sunlight far from windows and deep into the building where the sunlight from windows cannot reach. As common as it is to have windows along the facade and that way lead the natural light inside, as common it could be to lead sunlight via a Parans system deep into the building – to every room, on every floor.
Create amazing light experiences for everyone!
Want to know more about the value of the Parans system? Download our Light Guide.