A human centered approach in workplace design
The trends within the building sector has recent years taken a human centered approach, meaning that the people spending time indoors should be in focus when buildings are designed and constructed.
Different environment certification programs such as LEED and WELL Building Standard have been accelerators in this trend, but also the time we are in right now, such as the pandemic, steers us towards a human centered approach in workplace design.
Biophilic Design is one of the factors when building with a human centered approach. One of the natural elements within Biophilic Design is natural light. This is one of the important natural elements in the design of indoor environments to create well-being. As shown in research natural light increases the workplace wellness, health and productivity. This is also the top one boost for the circadian rhythm.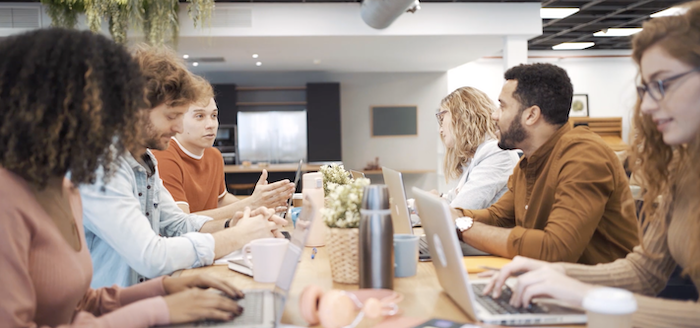 Daylight is not easy to control, since it appears differently depending on location and the daily, seasonal and annual dynamics of daylight. The plenitude of sunlight or the lack of the same demand that the architectural profession treat it in respect for the local conditions. The architectural profession lead the way to explore the role of nature, either through natural elements such as natural light or techniques,  in architecture and inspire new thinking by considering the role of daylight as an ever-relevant source of light, energy, wellbeing and joy.
Archdaily has highlighted some inspiring projects with Biophilic Design as base.

The WELL Building Institute's WELL Building Standard is all about to support and advance human health and well-being. With several years of research behind the standard, the WELL Building Standard gives the users ways to implement and measure features that gives better indoor environments.
The company OFS', USA, headquarters is an inspiring project in this aspect, which after renovations earned a Platinum certificate from the International WELL Building Institute. "The 49,000-square-foot facility is the first in Indiana to receive WELL certification and the second-largest WELL v2 Platinum building in the country."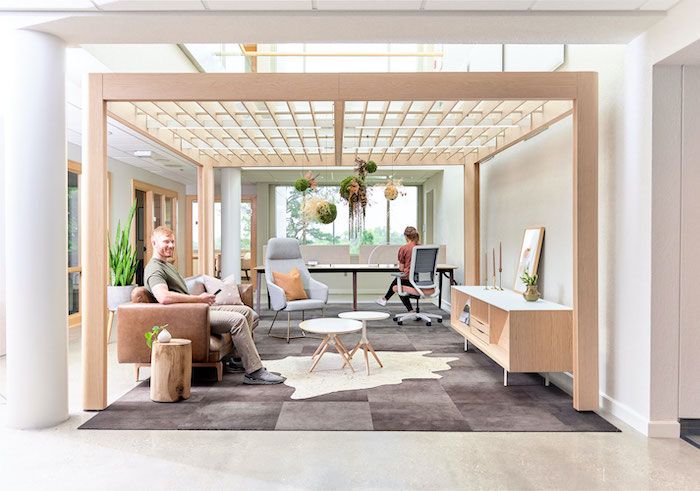 As WELL Building Institute states it "WELL is in use by over 4,000 projects in more than 60 countries, encompassing over half a billion square feet of real estate around the world."
We could assume that the "trend" for human centric approach is here to stay.
Spreading sunlight in the building
Parans lead sunlight deep into buildings and far away from windows. With the use of highly intelligent technology, we make sunlight an indoor experience. As common as it is to have windows along the facade and that way bring in the natural light, as common it could be to have daylight via a Parans system deeper into the building.
Get in contact with us and we could tell you more.