Parans Solar Lighting use sun collectors and low intrusion fiber optic cables to

lead the sunlight 30 floors through the property to make sunlight an indoor experience.

The application areas are many. Below you find the most common areas.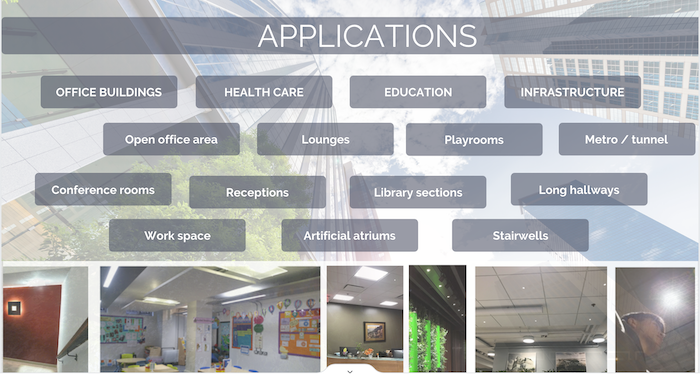 Parans Solar Lighting Fiber Optic Daylighting system could be compared with

several different technologies such as skylights, tubular daylighting devises and atriums.
These technologies aren't always a viable option,
Parans Solar Lighting system can be added to almost any structure.

As shown in the image below several of the other technologies are for the top floors,

while Parans Solar Lighting system could lead the natural light 30 floors (100 meter) indoors.
The installation is both non-invasive and highly effective.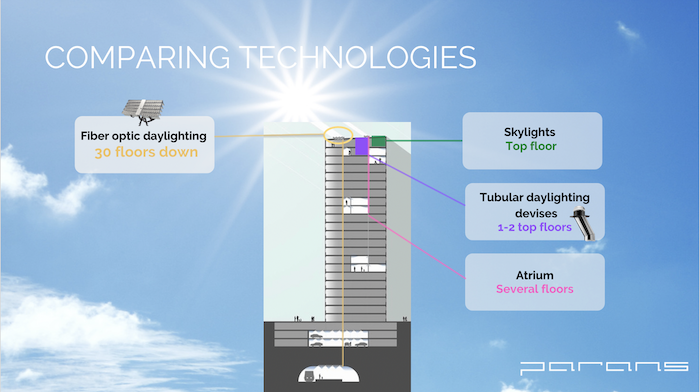 With the Parans Solar Lighting system the benefits with bringing natural light indoors,
could be achieved even deep into buildings and far away from windows.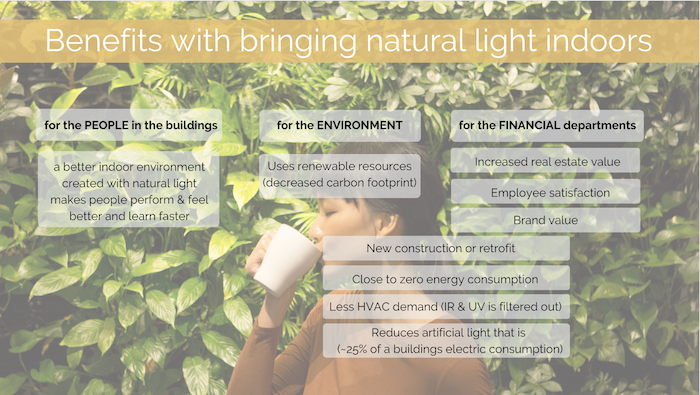 And of course you find us in BIMObject.